Leverage open banking to collect recurring payments
SlimCollect works for both recurring and one-off payments. Collect them directly from your customer's account in just a few clicks. Fast, secure and easy to use.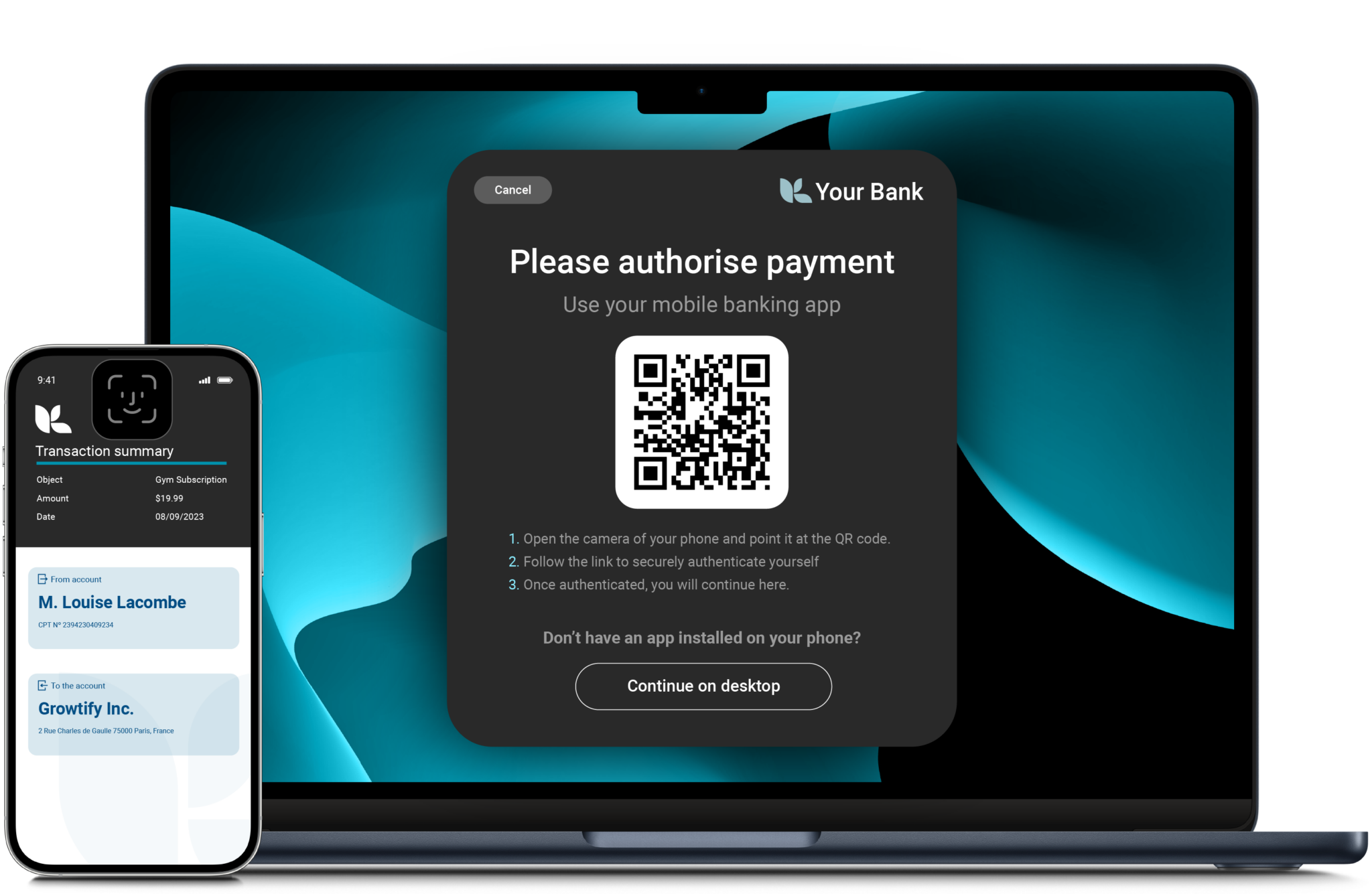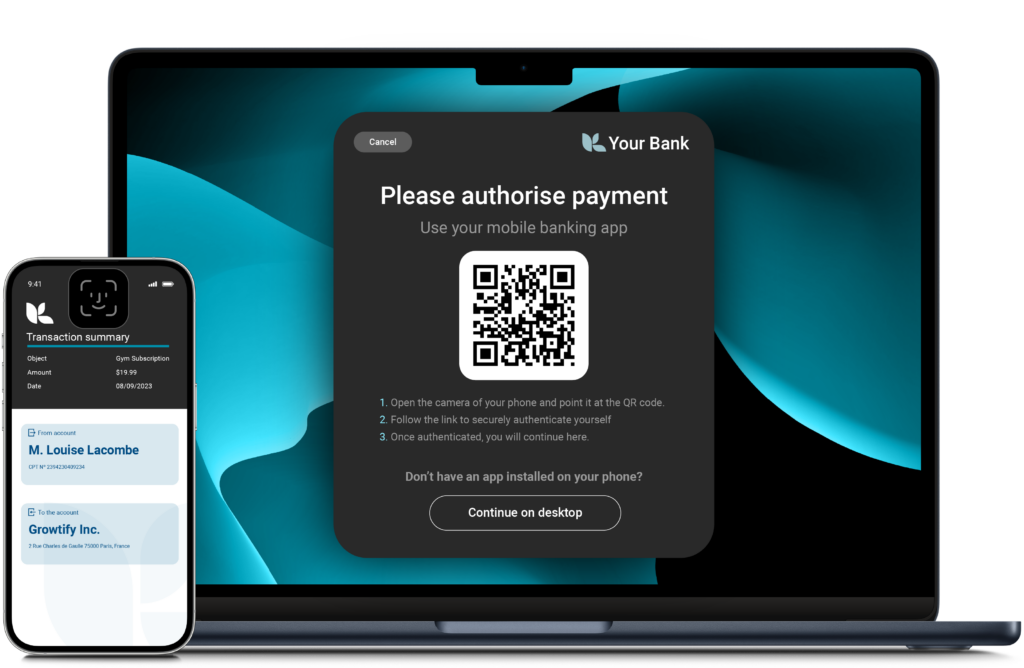 Payments are quick, simple and secure
Payments are carried out directly from bank to bank—no middle man, no fuss. This means a more secure experience, and customers complete the payment with the banking app they recognise and trust.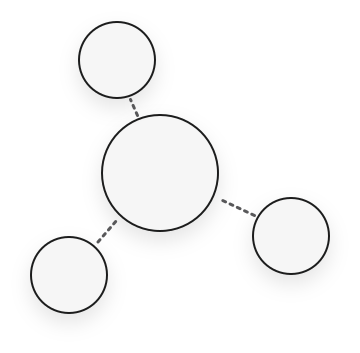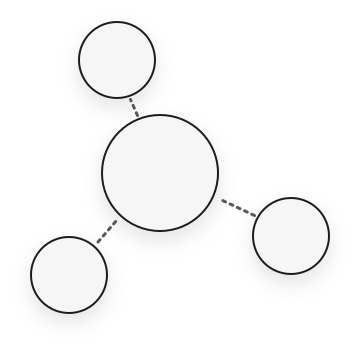 No more tracking down overdue payments
Once a customer approves a payment, they can't request a return. Payments are irreversible. This means less admin work and better cash flow optimisation—both a huge win for merchants.
Higher conversion, happier customers
Customers are automatically redirected to their bank app to pay. No need to type in long account numbers—they simply approve the payment and are then redirected back to the merchant site.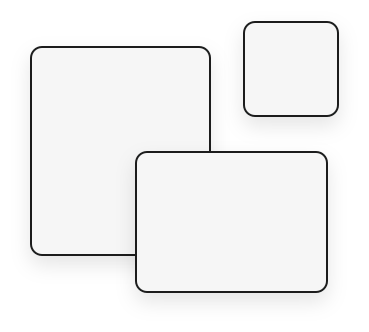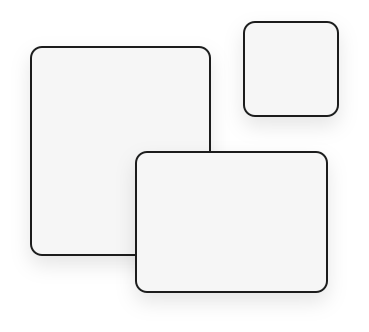 How it works
SlimCollect Recurring payment journey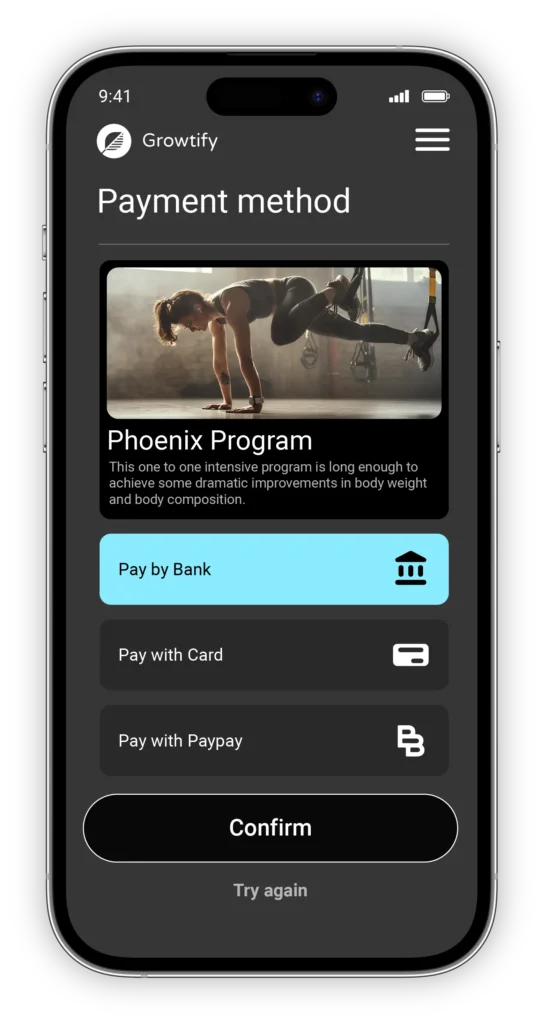 01
Customer chooses "Pay by Bank" as payment method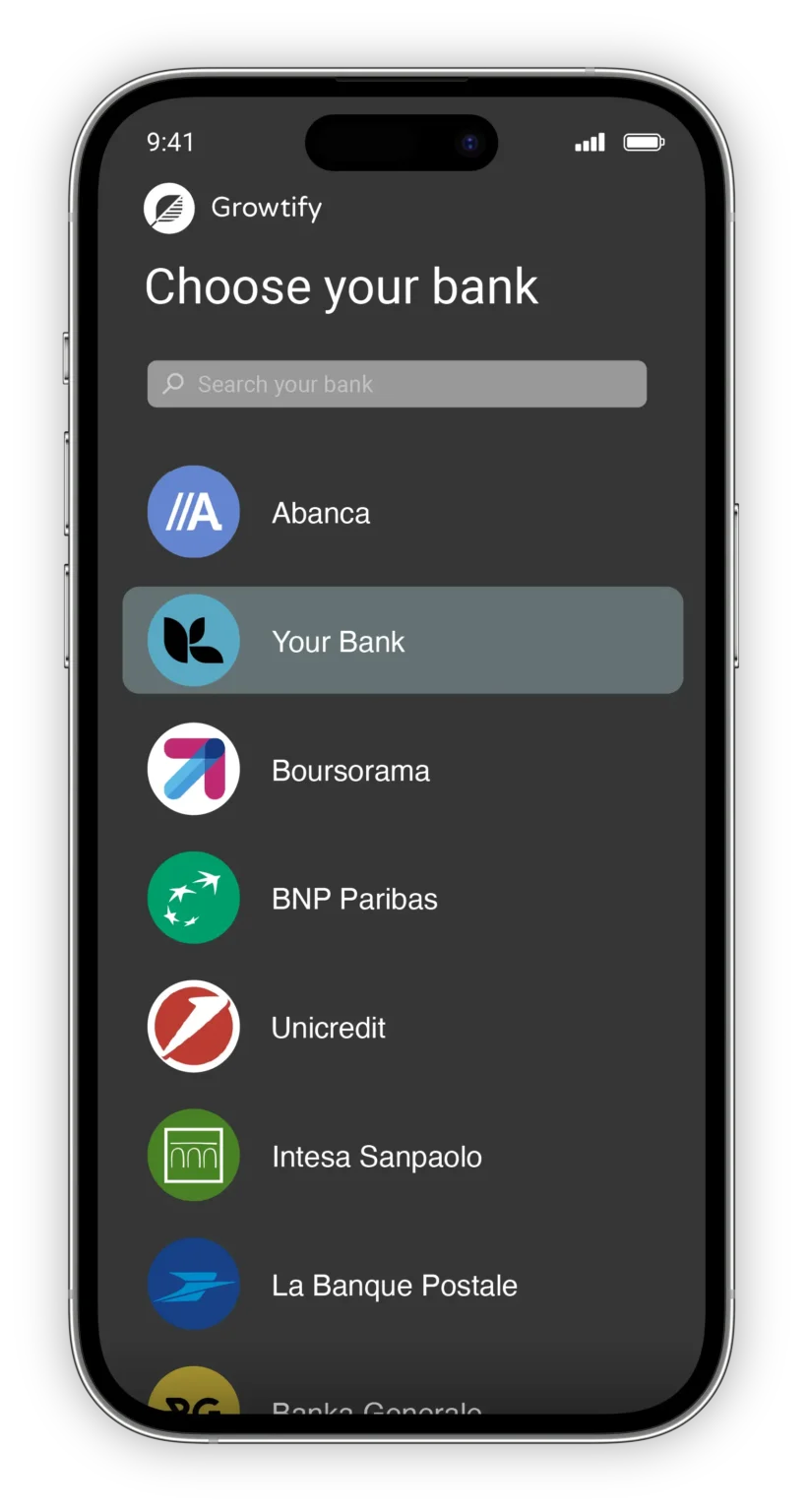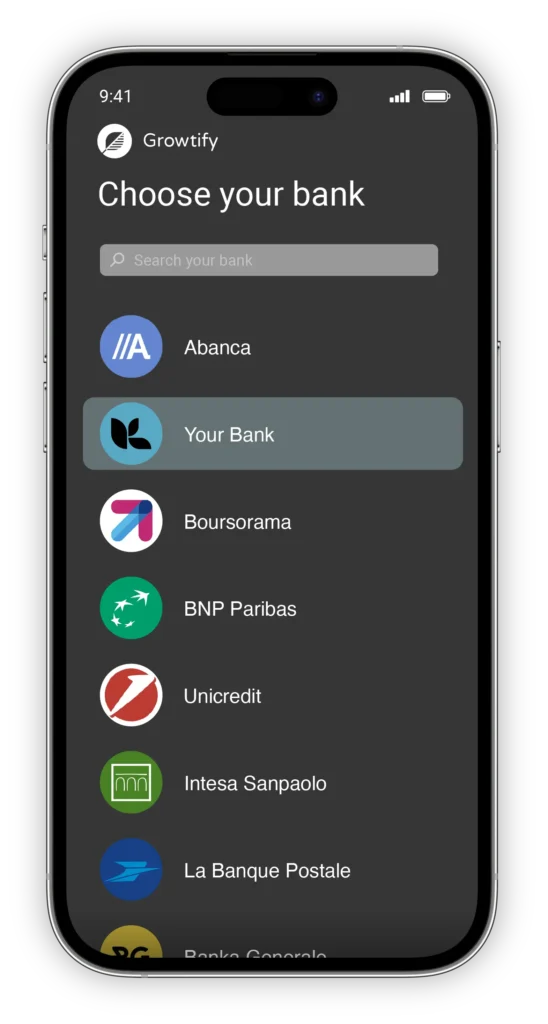 02
Customer selects their bank from the proposed list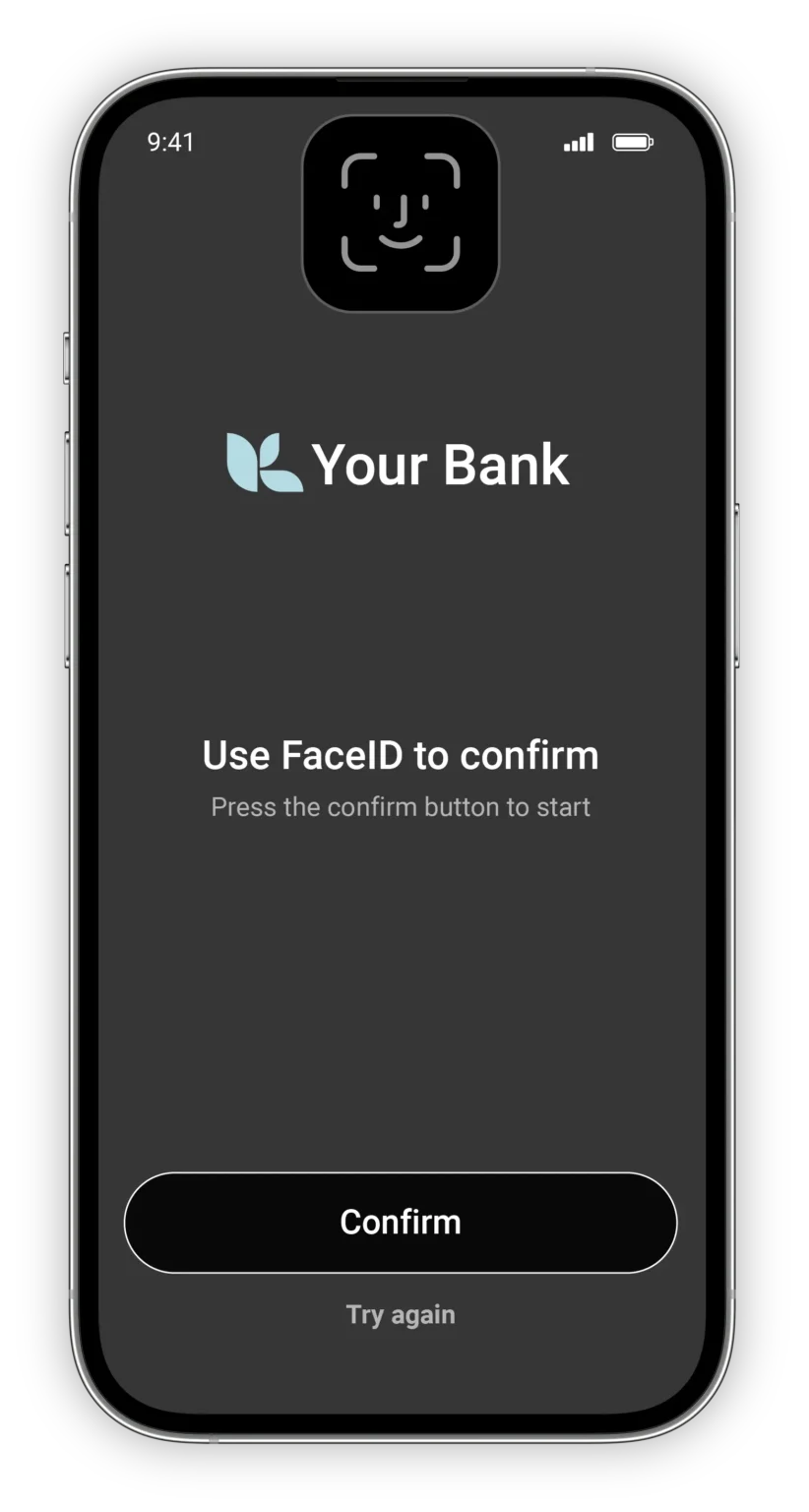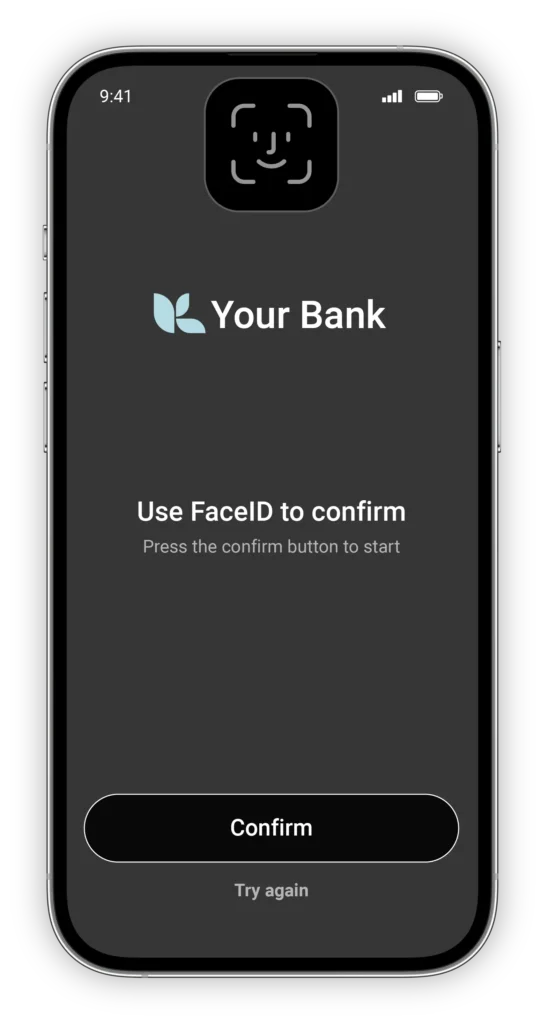 03
Customer authorises the payment securely in their banking application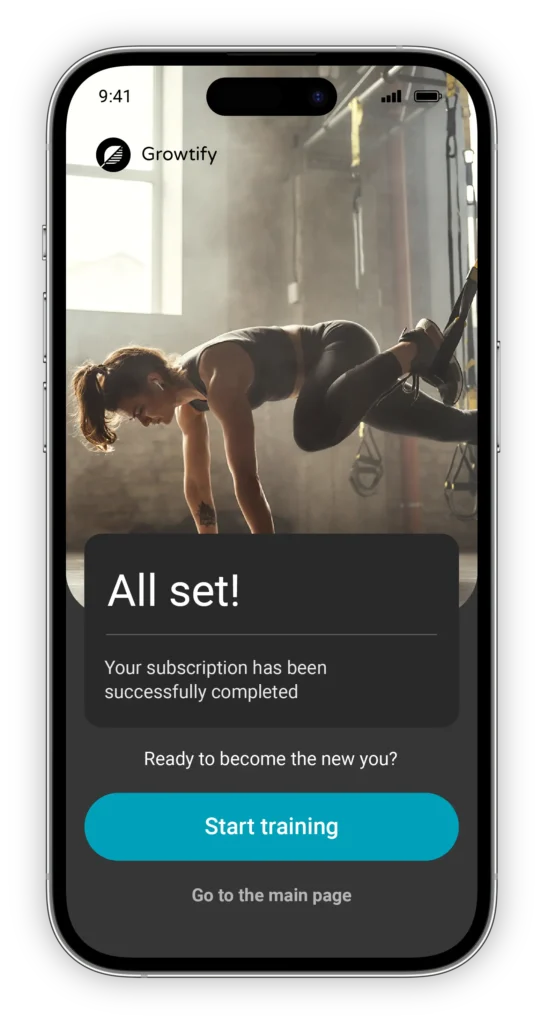 04
Payment is confirmed and irrevocable
Merchant challenges
Consumer acquisition and conversion
Lost revenue due to lost or expired cards
Fraudulent or incorrect IBAN entry
1-2 days to clear direct debit
How SlimCollect can help
Mobile-first, frictionless user experience
Payments are irreversible
Recover failed payments with a simple payment link
Bank account information never expires
IBAN automatically collected with first payment
Instant payment, funds available immediately
The SlimCollect solution has several products that can be adapted to your specific industry and business model
SlimCollect Recurring
The best of both worlds – combine the security and ease of use of SlimCollect payment made from the bank with a trusted recurring payment method, Direct Debit.
SlimCollect Pay
Collect one-off payments using open banking technology. Transactions are approved through the customer's secure banking app.
SlimCollect Verify
Use SlimCollect Verify to collect a verified IBAN, directly from the bank. Use it immediately for a payment or payout, or save it later for a future payment.
SlimCollect in Action – A Few Use Cases
Subscription payment for an internet service
Internet service providers often send equipment before the first month is debited. This can lead to significant losses if a customer never pays. SlimCollect Recurring collects the first payment using open banking; subsequent payments with Direct Debit.
Collect a failed payment with with a payment link
If a payment fails, you can recover it with a simple payment link that can be sent through SMS, email, etc. The customer clicks on the link and immediately starts an open banking payment path for a one-off payment, validated in their banking app. Also used by debt collection agencies.
Freemium model for a music streaming service
Sign up your new customer and collect their IBAN using open banking. Give them three months free to try the service, without charging them anything. After the freemium period, the customer will be debited using the IBAN collected in the beginning.
SlimCollect and the Repeat Economy
Consumer habits have evolved in recent years and they no longer want a one-size-fits-all model. Consumers want to buy on their own terms and return to a brand as many or few times as they decide—with or without a subscription.
Merchants must shift their focus from acquisition to retention, and invest more in the customer experience, ensuring that consumers return to their brand. At SlimPay, this is what we call The Repeat Economy. Although important, payment is secondary to what your brand is offering.
Make your payment journey simple, secure and quick so customers can enjoy your products and services and return in the future. Using SlimCollect and other payment methods, you can address the payment needs of your customers, whether it be one-off, recurring or anything in between.
Toufik Gozim
Founder and Managing Director at Assurly


"With SlimPay, we want to continue to disrupt the insurance market, by offering a more fluid customer experience. SlimPay's innovation is fully in line with our desire to capitalise on Open Banking for the development of our services. 77% of our surveyed prospects are interested in an Open Banking experience. The estimated gain in administrative time for our customers can reach up to 50%."
Learn more about SlimCollect
SlimPay, la fintech che accompagna le assicurazioni verso la Subscription Economy
Repeat Economy, the rise of a new economic model
SlimPay launches SlimCollect, a new solution that allows consumers to instantly pay from their bank account
Start now
We'd love to hear from you and learn how SlimPay can help you collect recurring and one-off payments.