10 Reasons to Work for a Fintech Company
Published: 25 August 2016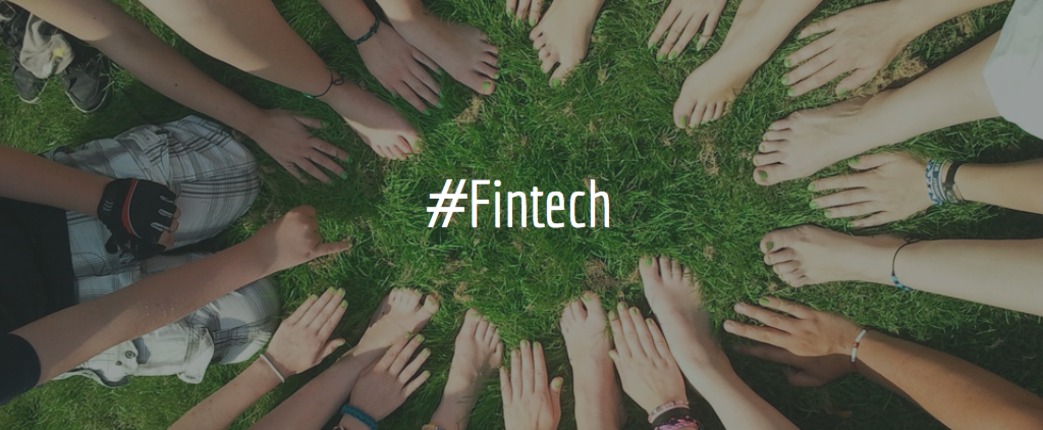 Looking for a new opportunity or simply intrigued by this booming sector? Keep reading to discover our top 10 reasons to work for a fintech!
1. Disrupt traditional banks
The FinTech ecosystem is young, very young. The first startups in this sector were created barely 10 years ago. This means that professionals who join this industry have the opportunity to grow with the company within a dynamic and ever evolving environment. Furthermore, employees work alongside inspiring visionaries who are trying to shake up this typically traditional sector by thinking outside of the box.
2. Jobs a go-go!
The fintech sector is fast growing and constantly recruiting. Fintech companies look for a wide range of profiles, so chances are, whatever your speciality you'll find something for you within the industry! Promotion opportunities are common in this ever expanding environment, and certain companies offer very attractive employment packages in order to attract talents who tend to opt for larger more traditional companies!
3. The creation of a new industry
The digital revolution has profoundly affected (and continues to do so) businesses in all sectors, in addition to our daily lives. This is true to such an extent that it has now become an industry in itself, composed of Internet and ecommerce players, whose core business is directly related to the digitisation of the economy and our societies. Working for a fintech enables you to remain at the forefront of this revolution!
4. Join a dynamic and close-knit ecosystem
The fintech revolution isn't only taking place in the Silicon Valley. London, Barcelona, Paris, Tel-Aviv, Paris, Amsterdam, Berlin… numerous major cities/ countries are supporting their start-ups and putting essential marketing tools at their disposition in order to catapult them centre stage on an international level.
There are many national and local organisations to support fintechs: Innovate Finance in the UK, Silicon Allee in Germany, Tel Aviv Startup City in Israel, StartupAmsterdam in The Netherlands…and these kind of initiatives can only be beneficial to both the companies and their employees.
5. A first step before attempting your own entrepreneurial adventure?
Being in such close contact with entrepreneurs that head a startup is likely to inspire/ further develop your own entrepreneurial spirit. This is especially true if you're there from the initial stages of the company and experience first hand how it develops. When working at a start-up you play a real and meaningful role and are not just an employee within an organisation composed of hundreds or thousands of faces. Signing the first customer, releasing a new product, first pieces of press coverage… this is the daily life of many startups and is likely to give you the entrepreneurial bug too!
6. Strengthen your CV
A fintech experience definitely gives you the cutting edge over the competition in the eyes of a recruiter. If your dynamism, autonomy, curiosity, confidence facing big challenges are all tested during your visit within a fintech, you can only capitalise on these traits for your future experiences. Large companies with very standardised recruitment processes are also very open to new and more original profiles.
7. A sector without borders
Most fintechs are international or aim to become so quickly. Being in a multilingual environment is a great way to improve your linguistic skills. An added bonus is that international travel could occur!
8. A challenging environment with unique atmosphere
Make no mistake, working in a startup is all about work! Nevertheless there is, to varying degrees, a common point among all these organisations: the atmosphere! Being a young company comprised of small teams also creates a special atmosphere and above all solidarity. Engineers, marketers, business developers: we're all in the same boat!
9. A different style of hierarchy
The boss is the boss, of course, this is universal. But imagine a boss and all the top management of the company sharing the same office space and being easily accessible (no need to pass through X amount of people beforehand). This kind of open and communicative environment empowers employees to take charge, aids them to make decisions and ultimately enables them to feel more involved in the company's success.
10. Large cities, cool neighbourhoods, state of the art amenities
These companies want to offer the best working experience to motivate their employees to work hard to contribute to the success of the company – picture funky and well equipped offices in attractive locations! Investing in a startup requires a lot of time and energy and so companies want to make sure you're in the ideal conditions!
SlimPay is also recruiting! The majority of these "top reasons" are applicable to us! So what are you waiting for, check out our JOBS page.
This post is also available in: Français
Tags :
career
employee
fintech
work