SlimPay Help Center gets brand new look
Published: 20 January 2022
What is a help center and why is it important?
In a digital world, today's customers are increasingly tech-savvy and like to be able to find the solutions to their queries themselves, whenever possible and in the shortest time possible. A help center, or knowledge base, is a self-service site that allows users to find answers to their own questions.
According to a Zendesk survey, 81% of users try to find answers to their questions before contacting customer service.
While dynamic, hands-on customer service is essential to the customer experience, so is the ability to have questions answered quickly. By providing customers answers to frequently-asked questions, a help center makes it easy for customers to quickly access the information they need, without having to contact a member of the customer service team and wait for a response.
In addition, this allows businesses to improve their offer, and to considerably optimize the customer journey. Not to mention the time that customer service teams gain to focus on more complex problems and more strategic tasks.
In a nutshell, the help center is the website that the customer will visit to find a quick answer to a question about the product or solution they purchased.
SlimPay has its own Help Center, created both to answer operational and technical questions from merchants, partners and other readers, as well as to be used as a source of information for issues related to repeat purchases and different payment methods.
The advantages and features of the SlimPay Help Center
At SlimPay, we value customer satisfaction and place great emphasis on improving the service we provide. The SlimPay Help Center is designed to help anyone find quick answers to technical, functional or operational questions.
It is designed with an option to quickly contact a SlimPay agent, in case the answer cannot be found in existing articles. By completing the Contact us form, which is always visible at the top of the page, the request goes directly to our Customer Success agents.
Most of our articles are accompanied by images and video tutorials to provide answers to frequently asked questions. Some of these videos can be found in articles related to our Dashboard, where we detail how to manage direct debits or how to manage card payments.
The Help Center has a smart search bar. Simply type any keyword in the search engine to get a list of related articles.
For a better understanding of the content provided and an enhanced experience, the SlimPay Help Center is available in four languages: English, French, Spanish and Italian.
Let's take a look at the new features
In an effort to make the user experience more intuitive and user-friendly, a number of design and navigation modifications have been implemented. We have created a new, sustainable design. Some of these changes include:
new, clearer and more harmonious design that matches the overall look and feel of our brand;
addition of graphic buttons and direct links to key sections of interest to our customers or readers;
stronger content correlations through the "related articles", "recently viewed" and "promoted articles" features;
sustainable design, with a simpler structure and optimized for any device.
In addition to being tech-savvy, users today also use multiple devices, and increasingly use mobile devices to solve any queries. This is why the SlimPay Help Center has been optimized for mobile usage.
Different sections to answer any question
The SlimPay Help Center is designed to answer any questions and is divided into two sections: Documentation and Support.
Documentation
This section offers all relevant information about: payment knowledge, SlimPay implementation, detailed information on our products, and Compliance and Legal. Video tutorials are available to help step-by-step, according to the use case and situation.
Some examples of the articles found in this section:
Support
In this section, our customers and readers can stay up-to-date on our latest developments through our release notes and find out all the information to become a SlimPay partner.
Some examples of the articles you can find in this section:
Dev Center
Finally, SlimPay Dev Center offers all relevant technical information, API related documentation and much more. Our Dev Center is divided into the following sections: WEB API, FILE API and Resources.
The Developer Center is aimed at technical managers, developers or system analysts.
In the Resources section, our readers can find frequently asked questions and a series of test IBANs, intended for testing in our pre-production environment. Some examples of articles and answers to frequently asked questions that can be found in this section:
And much more content that we invite you to discover directly in the Dev Center.
Help us make it better!
We strive to have a complete Help Center for our customers. At the end of many articles, you will see this button: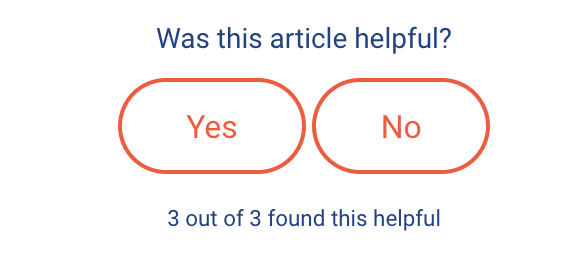 Please answer to help us continually improve our content! And for any other comments or suggestions, don't hesitate to contact us at hello@slimpay.com.
Tags :
customer experience
customer satisfaction
Customer Success
customer support
dev center
documentation
help center
slimpay help center